Royal Navy Motor Glider Course Report
On the 24 July nine keen and budding aviators from the Royal Navy and Royal Marines
reported for duty at Solent Airport, formally HMS DAEDALUS to attend the Royal Navy
Gliding and Soaring Association (RNGSA) Motor Glider Course run by the Portsmouth Naval
Gliding Centre (PNGC).
The course is a once-a-year Adventurous Training opportunity introducing students to the
thrill of powered flight using Motor Gliders. Under the expert guidance of volunteer
experienced British Gliding Association (BGA) instructors the weeklong course provided
instruction in basic air safety, pre-flight safety checks, aircraft controls and handling, in flight
safety, navigation and to witness take-off and landing checks and procedures. The course
emphasizes the importance of adhering to strict air regulations, airspace procedures and
maintaining situational awareness providing the student with an appreciation for the
responsibility that comes with being a pilot.
With students assisting in all the necessary pre-flight checks and witnessing take off
procedures and parameters the students were given control of the German manufactured
Grob G109's, a two seat self-launching motor glider in which the pilot and student sit side by
side, to pilot an aircraft which for most was a new experience. Flying over the Solent,
around the Isle of Wight, West Sussex, and the South Downs there were frequent photo
opportunities including the breath-taking Needles.
The power gliding course incorporates many practical applications of aviation skills. A cross-
country navigation exercise over the South Downs provided an opportunity for participants to plan and execute their flight routes, using strict altitude parameters, compass bearings and speed. Under the instructors' mentorship, students learn to interpret weather reports,
calculate wind corrections, and navigate using maps and Visual Flying Rules. The exercise
over some of the best Hampshire and West Sussex countryside and villages provided a
sense of accomplishment as students successfully found their way back to base, honing
their skills as navigators.
The weeks individual training fee included a year's membership of the RNGSA. This will
provide further opportunities to develop flying skills by attending weekend training with the instructors at Middle Wallop airfield, the home of the PNGC. Ultimately this could result in the proud achievement of attaining a BGA recognised qualification.

Lewis Crowe
Corporal Royal Marines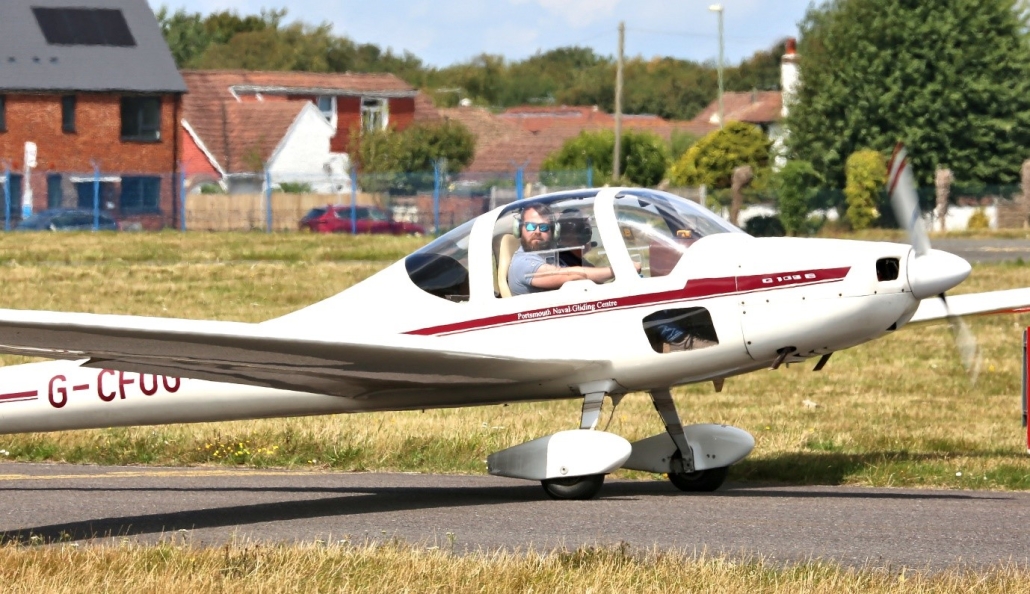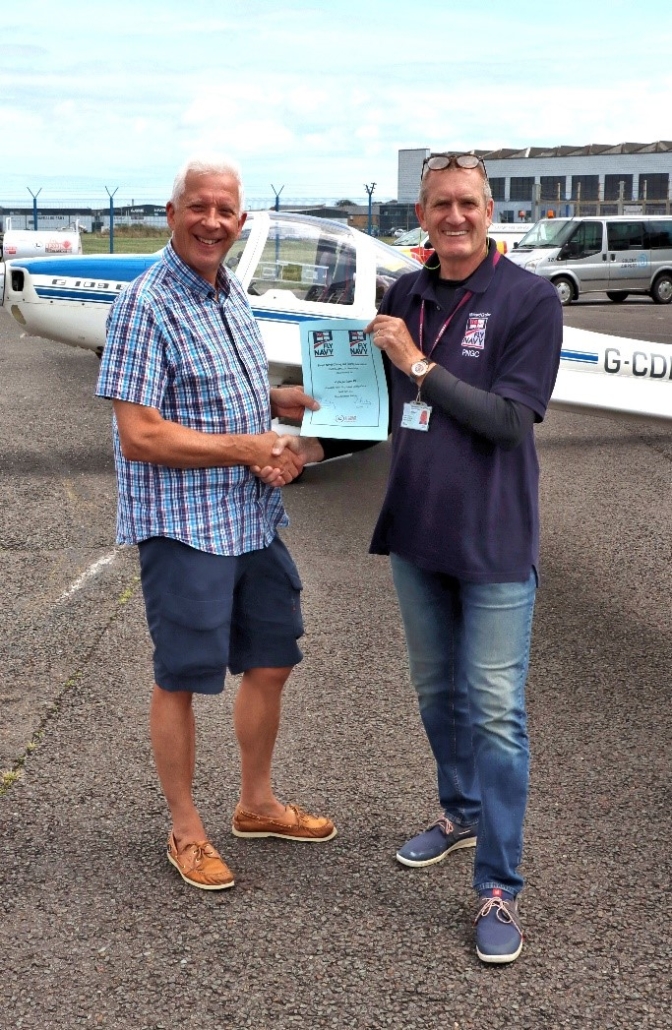 https://pngc.co.uk/wp-content/uploads/2022/10/pngc_website_logo-300x300.png
0
0
Emre Mutlu
https://pngc.co.uk/wp-content/uploads/2022/10/pngc_website_logo-300x300.png
Emre Mutlu
2023-08-03 17:23:32
2023-08-03 18:11:30
Royal Navy Motor Glider Course Report