PNGC
A ROYAL NAVY GLIDING CLUB
Serving the Navy, Army and Air Force 
(MOD and civilians are welcome to apply for membership) 
Based at Middle Wallop Airfield.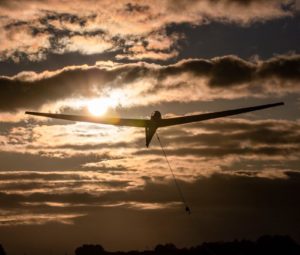 Portsmouth Naval Gliding Centre (PNGC) is the largest gliding club within the Royal Navy Gliding and Soaring Association and provides affordable flying for Military, MOD and Civilians.
We started operating at Middle Wallop on the 13 June 2020.
Want to become a high-flyer? Learn to use the elements like a bird? Well now you can! No engine, no problem! You can learn to fly in our modern fleet of eco-friendly 2 seat gliders.
Our airfield is the largest grass field site in the UK with all the facilities you need to help you become a qualified glider pilot. With our team of dedicated BGA certified instructors, we provide some of the best instruction in the UK, suitable for absolute beginners up to instructor level.
For more information about joining the club click here
Alternatively Email: flightbookings@pngc.co.uk
Or call us on: 07403 805 805
You can also find us on:
Twitter #pngc
Instagram #pngc