It is a pleasure to welcome you to Portsmouth Naval Gliding Centre, now based at Middle Wallop (MW) airfield, hosted courtesy of the Commandant, Middle Wallop.
PNGC will be operating on Saturdays and Sundays from 28 Mar 2020. PNGC members can access the field from 08.00 hrs, setting up the field and in time to attend a Daily pre-flight briefing at 1000 hrs at the Launch Point.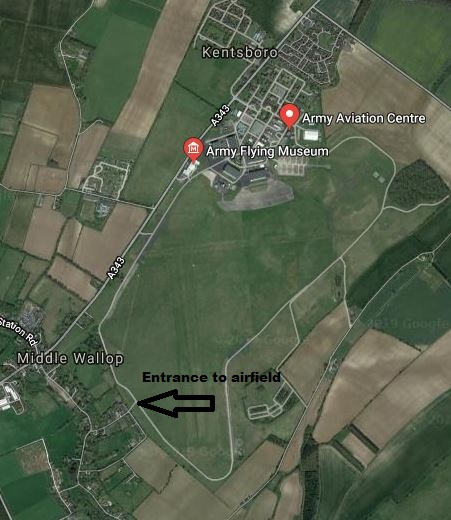 Access to the site is via Crash Gate 2 only, which is at the corner of School Lane, Middle Wallop Village (next to Middle Wallop Primary School SO20 8EH). PNGC members must ensure the gate is closed and secured at all times.
Click on this text to open google maps so that you can get directions to the airfield Then all you need to do for step by step instructions is enter your post code into the google maps page that open when you select the above text.
If you are a visitor PNGC you need to phone the launch point 07921 894885 so that someone will come and collect you to escort you to the launch point.
If the gate is open please DO NOT ENTER THE AIRFIELD AS YOU MUST BE ESCORTED TO THE LAUNCH POINT by one of the PNGC members.