Following Tony's words of caution, here is a new map with narrative that should categorically help identify the local boundaries of D127 to the west.
To put it in context, the SE corner of that is only 2,200 metres from The George Inn crossroads.
Please take time to study, both now, and when next airborne. I'll place a copy at the launch-point vehicle, and also store on the club website.
As Tony says, if you are unsure still, speak to an Instructor, or Nick English (who kindly produced this map for us).
We should soon have Oudie's fitted in all club aircraft, but care should naturally be exercised anyway… Infringements pose risks to those involved, and the club.
Danger area
(You can download and print your own copy of the map by clicking on the map below.)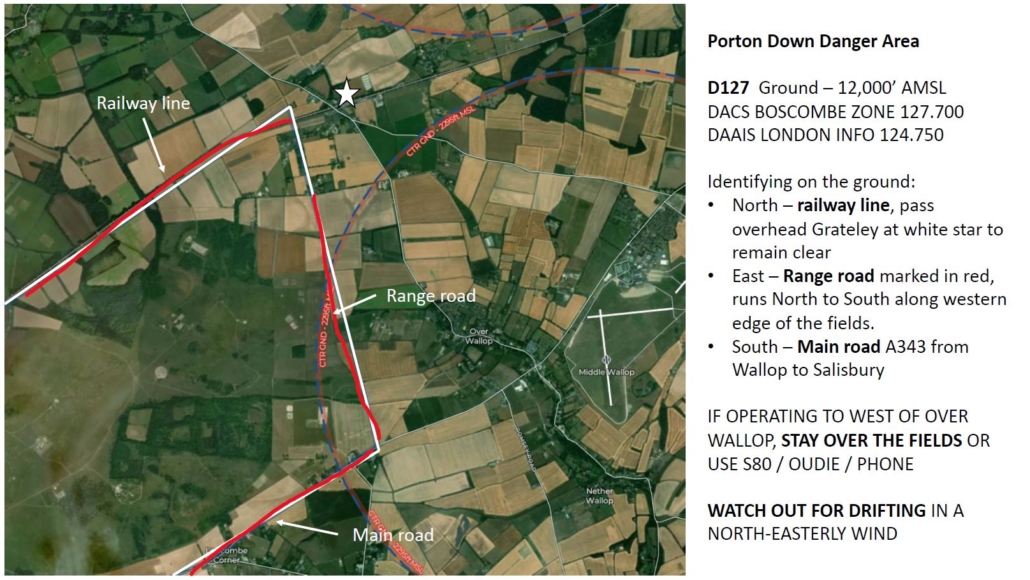 https://pngc.co.uk/wp-content/uploads/2022/10/pngc_website_logo-300x300.png
0
0
ingason
https://pngc.co.uk/wp-content/uploads/2022/10/pngc_website_logo-300x300.png
ingason
2023-04-11 14:00:50
2023-07-31 16:54:13
Porton Down danger area